Arson noted in fatal Tucker house fire search warrants | News
GWINNETT COUNTY, GA (WXIA) – 11Alive News has learned that arson was stated in the search warrants used at the home where a mother and two daughters died last month.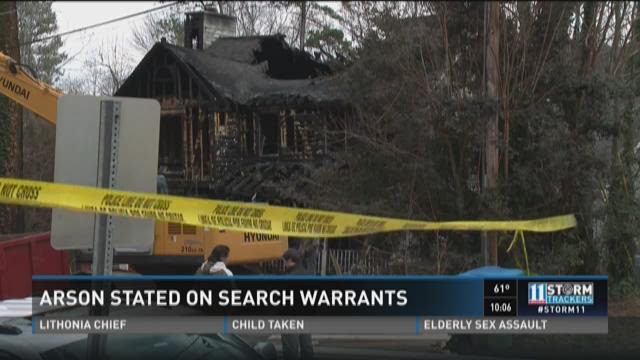 Kathy Patterson and her two daughters – ages 12 and 9 – were killed in the Feb. 9 blaze at the Tucker home. Patterson's husband and the girls' father, Brent Patterson, was the sole survivor of the fire.​
Two weeks ago, several agencies confiscated bags of evidence from the house. 
The Gwinnett County District Attorney's Office says the logical crime it is investigating is arson. However, the DA's office says as of now, there has been no conclusive finding of arson in the case.
The Gwinnett County Fire Department said in a statement Monday evening that their investigation is still underway. 
Fire Investigators are continuing to look at ALL angles and possibilities in the case as we conduct a complete and thorough investigation.  That has not changed.  Though we have not publically called the fire an act of arson, doesn't mean that it is not one of the angles being considered.  We are still trying to investigate in order to determine whether a crime has been committed or not.  The case is currently listed as an active-open fatal fire investigation.  The exact cause is still undetermined.