Family hopes $50,000 will help solve cold case murder | News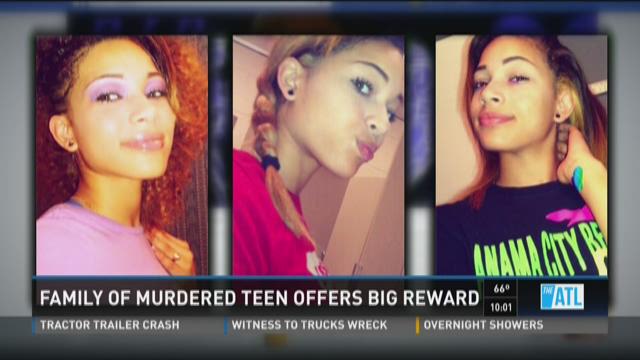 DEKALB COUNTY, Ga -- The family of an 18-year-old girl who was killed after walking into a home invasion three years ago, is offering a reward that will make it hard for anyone who knows about the crime to not come forward.
Vanessa Malone was shot and killed in DeKalb County on October 23, 2012. Her family still doesn't know who did it. They are offering a $50,000 reward for information leading to the capture of her killer(s).
Cassaundra Pierce said she's convinced someone involved in her sister's murder has talked to someone. "After three years someone has talked to somebody," Pierce said. Maybe an ex-boyfriend or ex-girlfriend, somebody."
Pierce said her sister dreamed of being an actress or a model. "She just wanted to be in the spotlight," she said. "She just wanted to bring smiles to so many people's faces."
The teenager who friends called "Honey" won't fulfill those dreams. Malone was visiting friends at a Tucker apartment complex at around 10PM, according to police. A DeKalb County Police report said she walked into the middle of a home invasion and was shot several times. For some reason the people who were being robbed survived unhurt.
"My sister was only a hundred pounds," Pierce said. "She was little, you know, innocent."
Flora Malone, Vanessa's mother, is offering the reward through Crime Stoppers. "It's tearing my mother apart," Pierce said. "People say when you lose someone only time can heal it. That's not the case in my mom's situation."
Her mother spends her days updating a Facebook page dedicated to her daughter, which now has over 150,000 likes.
Pierce said she often thinks about the times that could have been. "Like she's 21 now, we could be doing all kinds of things," she said.
Now she can only think about the people who took her away. "I personally forgive whoever did what they did, but it's that time that you need to face what you've done," Pierce said.
There is a catch to the reward. Vanessa Malone's family is only offering it until October 23, 2015, the anniversary of her death.So if someone with information is sitting on the fence, now's the time to call Crime Stoppers at 404-577-TIPS(8477).
You can follow Kevin on Twitter @krowson11alive and like him on Facebook